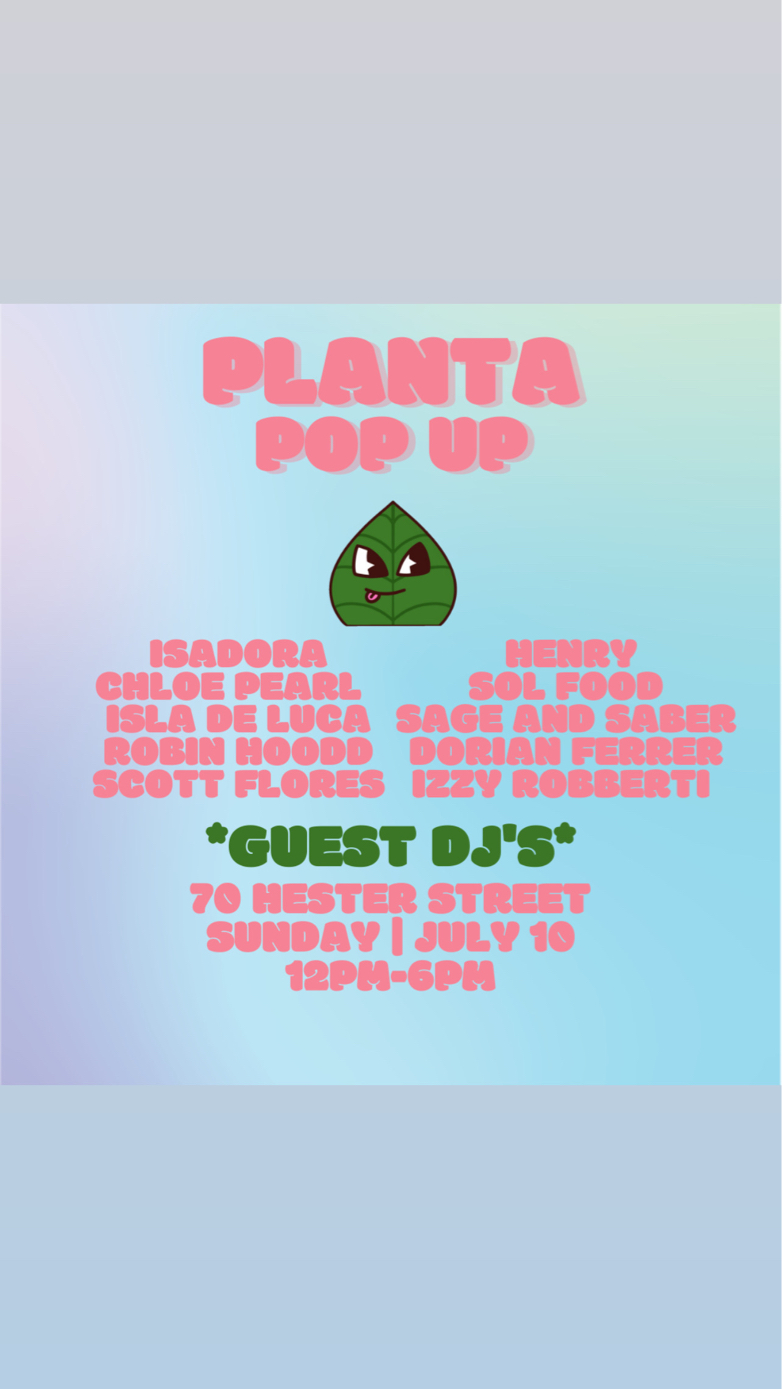 planta pop up!
Come support your favorite local creatives💋 12 to 6pm Tooth gems, open bar, plant based food, jewelry, clothes, live painting, & more🤭✨
70 Hester Street
70 Hester St, New York, NY 10002, USA
*Isadora has to approve you before you are guaranteed entry.
The vybe is
planta pop up!
Come support your favorite local creatives💋 12 to 6pm Tooth gems, open bar, plant based food, jewelry, clothes, live painting, & more🤭✨
Details
🥳 Open Bar
🙏 Free Entry
🍾 Free Drinks
Only available through Isadora
🥳 Open Bar
🤝 Support
🙏 Free Entry
🍾 Free Drinks
👘 Fashion
Restaurant