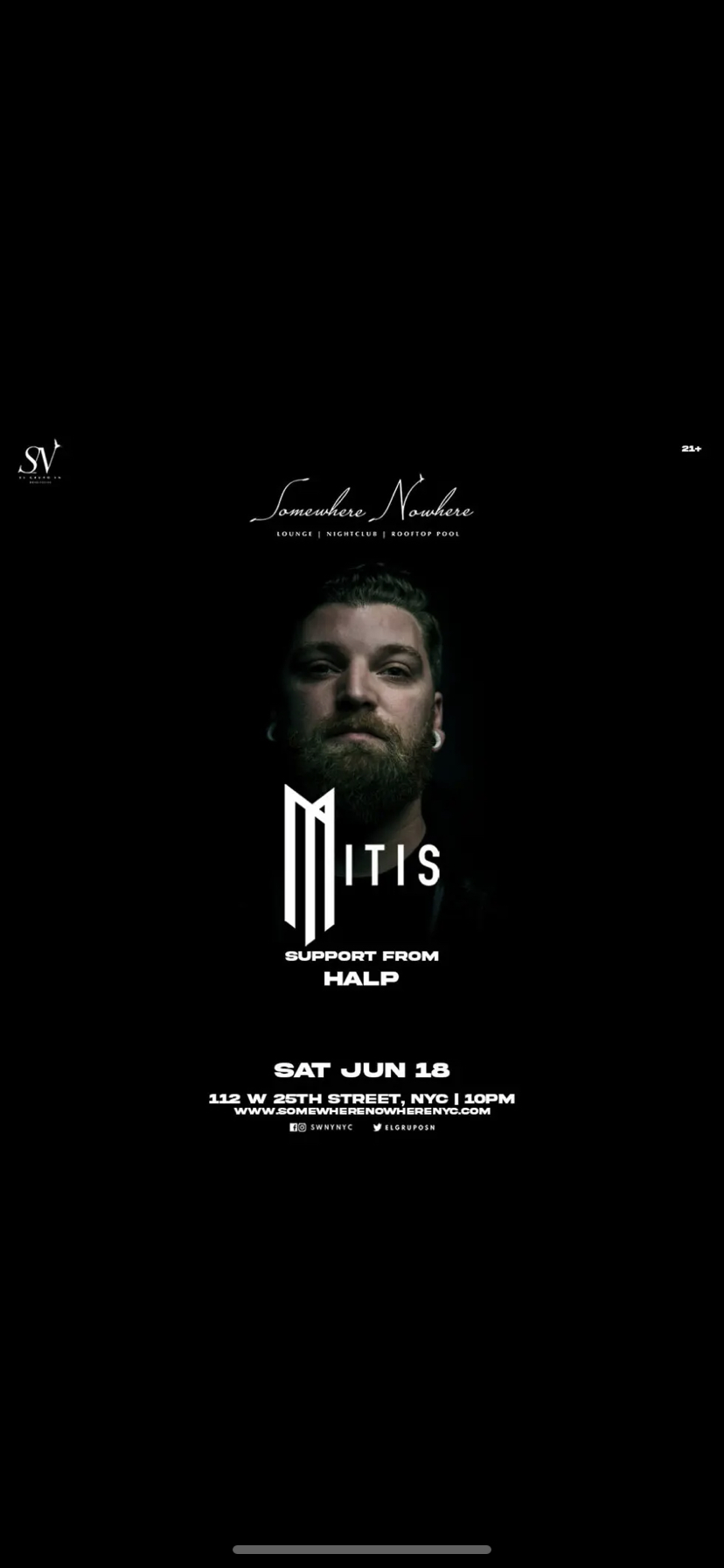 BEST ROOFTOP PARTY!
Looking for Saturday plans? Join our table at Somewhere Nowhere Rooftop tonight! Best views and party in NYC ✨ Girls guest list; guys cover Unlimited drinks! 🥳 DM on Instagram: @nycpartygurus
Somewhere Nowhere NYC - Lounge, Nightclub & Rooftop Pool
112 W 25th St, New York, NY 10001, USA
*NYC Party Gurus has to approve you before you are guaranteed entry.
The vybe is
BEST ROOFTOP PARTY!
Looking for Saturday plans? Join our table at Somewhere Nowhere Rooftop tonight! Best views and party in NYC ✨ Girls guest list; guys cover Unlimited drinks! 🥳 DM on Instagram: @nycpartygurus
Details
Only available through NYC Party Gurus
🎵 House
📀 Techno
🎊 EDM
🥳 Open Bar
👩‍🚀 Promoter
🕵️‍♂️ 21+ ID
✨ Dress to Impress
🙏 Free Entry
Club
Rooftop